About me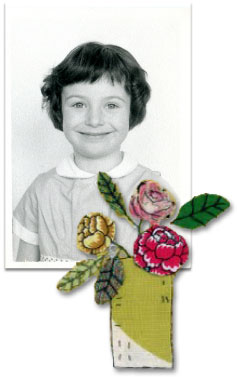 I grew up in the 50's and 60's and my Mum and Grandma taught me about sewing, knitting and I spent lots of time making things. My Dad was passionate about Jazz music and the arts which I feel also fuelled my love for all things creative. I originally studied graphics and specialised illustration and to this day I still collect beautifully illustrated children's books. I started working with textiles about 12 years ago and it has been my passion every since.
I live in Chelmsford, Essex with my lovely husband Rob and our youngest daughter Alie. Our eldest daughter Georgia and her husband Ian have just had our first beautiful grandchild.
My work has always celebrated simple pleasures; Crunchy autumn leaves, home baking, The Darling Buds of May, the colour green, the scent of bluebells, a trusty old book, staying in on rainy days, warm tea and apple cake. I am inspired by very British themes, American Folk Art, a vintage colour palette and the french way of living.